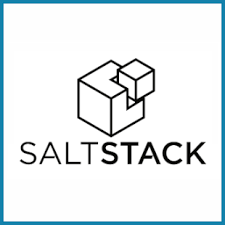 SaltStack Vagrant Part 1
What is SaltStack
SaltStack software orchestrates the build and ongoing management of any modern infrastructure.
SaltStack is also the most scalable and flexible configuration management software for event-driven automation of CloudOps, ITOps and DevOps.
SaltStack is one of the top configuration management framework among Chef, Puppet, Ansible and SaltStack.
Why SaltStack with Vagrant
Salt execution routines can be written as plain Python modules. (I am the Python guy)
SaltStack script for Vagrant will be mostly same for the cloud server

Achievement development server == production server Unlocked
Vagrant Folder Structure
- salt/
  - root/
    - top.sls
    - webserver.sls
  - minion
- Vagrantfile

Vagrantfile Setup
Vagrant.configure("2") do |config|

    # load up the box for centos 6.6
    # This will take long to download the os, hold up there
    # Or go for a coffee
        config.vm.box = "CentOS_7_x64"
    ## For masterless, mount your salt file root
    config.vm.synced_folder "salt/root/", "/srv/salt/"
    config.vm.network "private_network", ip: "10.0.0.201"

    ## Use all the defaults:
    config.vm.provision :salt do |salt|
        salt.bootstrap_options = "-P -c /tmp" # to salve minion_config not copied issue
        salt.masterless = true
        salt.minion_config = "salt/minion"
        salt.run_highstate = true

    end
end

top.sls
base:
  '*':
    - webserver

webserver.sls
httpd:               # ID declaration
  pkg:                # state declaration
    - installed       # function declaration
  service.running:
    - enable: True
    - require:
        - pkg: httpd

minion
file_client: local

Ending
Run vagrant up you should get a CentOS_7_x64 box with httpd server installed!
By the end of this article, you should know the basic of how salt work.